October 19, 2017
NCA renews IOSA Certificate
Safety Audit Standards for International Flight Operations Achieved
On October 17, 2017, Nippon Cargo Airlines (NCA, Headquartered in Narita-shi, Chiba:President Fukashi Sakamoto) renewed IOSA certificate, an international auditing program
that recognizes operational safety that is managed by IATA. The Registration Expiry is October 19th, 2019 (Valid for 2 years).
NCA will further efforts to ensure operational safety and improve the quality of its cargo transportation services.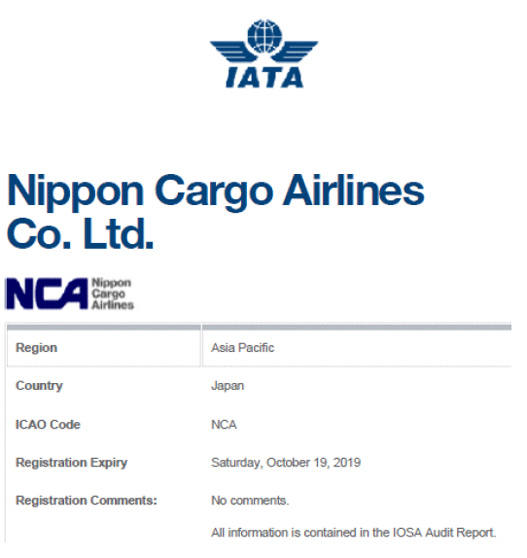 This certificate can be seen at the following web site;
http://www.iata.org/whatwedo/safety/audit/iosa/Pages/operator.aspx?c=NCA
※ IATA=International Air Transport Association
※ IOSA=IATA Operational Safety Audit