March 1, 2021
NCA qualified IATA "CEIV Pharma"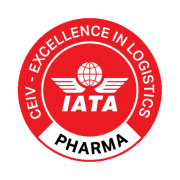 Nippon Cargo Airlines Co., Ltd. has been qualified "* CEIV Pharma" , quality certification program for pharmaceutical transportation established by IATA (International Air Transport Association). 
Back in October 2019, we have launched in-house project to obtain the certificate at Narita Airport, our hub, as a member of the "Narita Airport Community" led by Narita International Airport Corporation (NAA)
We have managed to establish a suitable handling procedure, educational and quality control system to comply with the distribution standard for pharmaceutical goods, GDP (Good Distribution Practice) by establishing a common baseline from existing regulations and standards, this certification ensures international and national compliance to safeguard product integrity while addressing specific air cargo needs.
Thorough implementation of these practice shall enable us to provide higher -quality services for the transportation of pharmaceutical products than ever. NCA will keep working to further improve quality of air cargo transportation.
---
* 1 CEIV Pharma
"The Center of Excellence for Independent Validation in Pharmaceutical Logistics". A quality certification system for air transportation of pharmaceutical products established by IATA. High transportation quality such as safety and efficiency for storage and transportation according to international unified standards conforming to GDP is required.