NCA can transport your cargo to worldwide cities by operating charter flights !

NCA has been transporting several cargo by charters, urgent cargo such as relief goods, sensitive cargo as race horses, project cargo such as oil & gas equipments.
Charter results
NCA operated charters into more than 65 worldwide cities and operating more than 135 charters a year.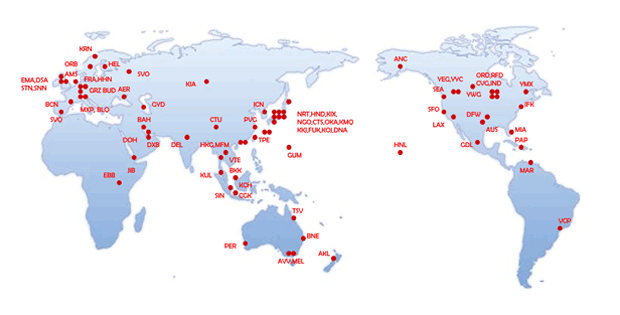 NCA is using B747F freighters, which can carry several types of cargo such as heavy or large cargo as well as sensitive cargo. Please feel free to send your inquiries from below.


Note :

The result of this quick diagnosis shows a possibility of single package. But this does not guarantee actual loading of your shipment.
Feasibility of Loading is changing up to "Actual Shape of the Shipment", "Deviation of the center of gravity", "Ground contact area of the package", "Specification of the Ground Support Equipments" and "Combination of other shipments".
Please contact us when you have actual transportation planning

Recommended Environment :

The browsers described below are necessary to ensure secure Quick Loading Check.
OS
Microsoft Windows XP/Vista/7
Cookie
ON
* Private user information is not stored in the system.
Browser
Microsoft Internet Explorer 7.0 -
Firefox 4 -
JavaScript
ON
Monitor
1024x768 -