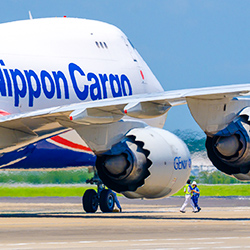 NCA, Japan's one and only cargo airline company, has accumulated extensive experience in air freighting and handling diverse types of cargo. By making full use of its cutting-edge freight technology, NCA is able to forward any type of cargo - from small packages to food, drugs, super-precision machinery and works of art - that are generally considered difficult to transport. NCA uses the most advanced technology to transport the cargo safely and surely.

ULD (Unit Load Device)
Holding your goods from the rich well of the ULD to select from among the best to carry you.


for more details...
OPTIONAL SERVICE